Procedure and Implementation of the BNB Requirements
The criteria of the Assessment System for Sustainable Building (BNB) for different types of use are freely available via this portal for the purpose of supporting planning for all those involved in construction and other interested parties.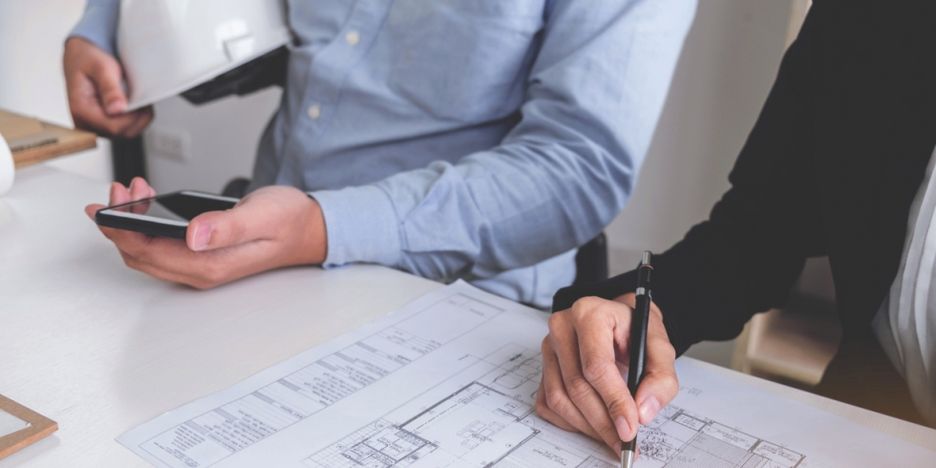 General Procedure of the Evaluation Process with BNB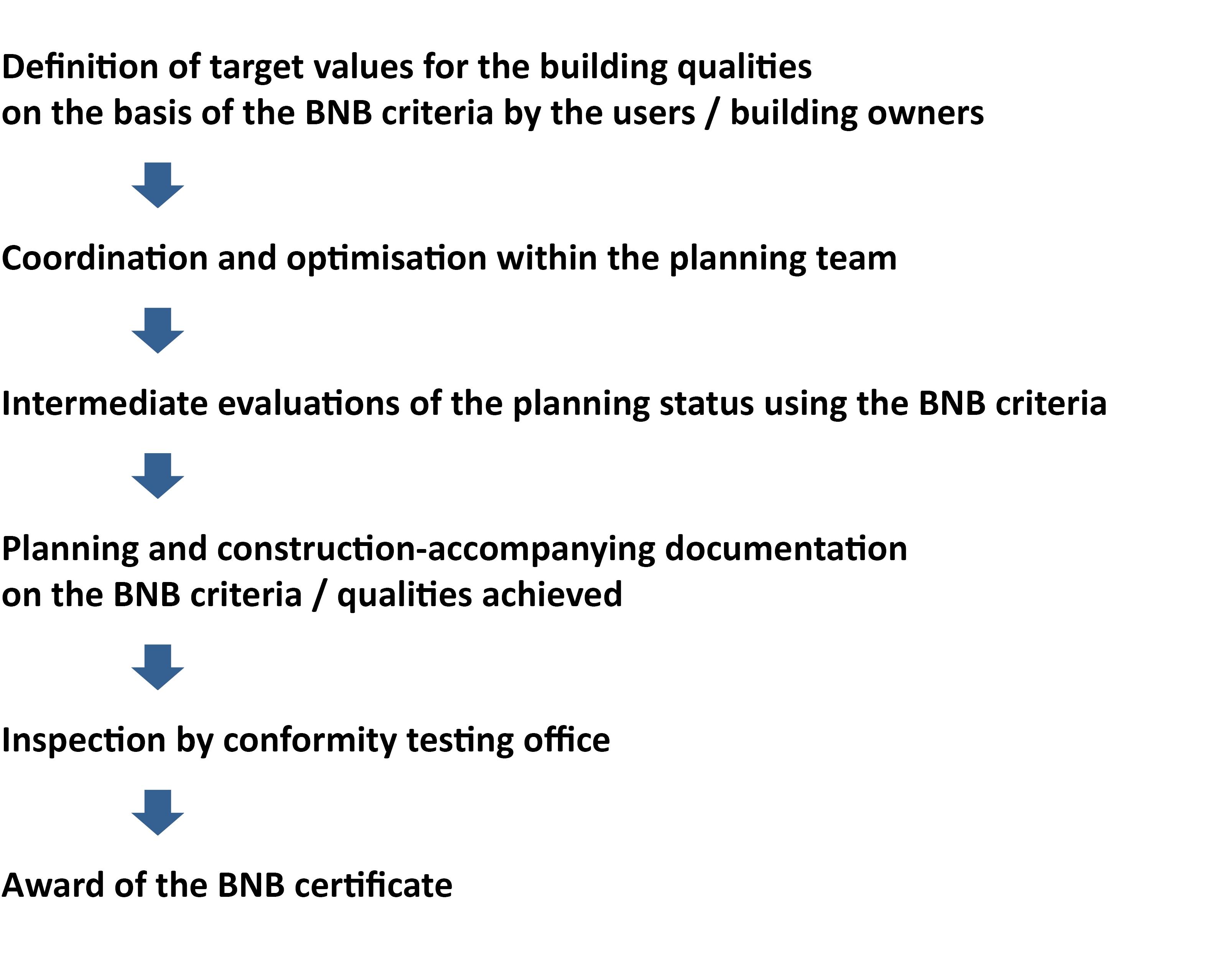 In the federal construction sector, separate sustainability coordinators are active for the implementation of the requirements of the Guideline for Sustainable Building and the BNB. After completing internal training courses lasting several days, these coordinators help to define and achieve quality standards for sustainable buildings. Conformity testing offices set up for federal buildings check compliance with sustainability requirements and also award certificates as a distinction after completion. You can find further information on the decree situation in federal construction under "Documents".
For other construction projects - for example, those of federal states, municipalities or private builders - building certifications can also be carried out by recognized system operators / certification offices. Some of these offer training courses themselves or refer to appropriate offices. For these building measures, too, sustainability coordinators - comparable to auditors in other certification systems - must accompany the planning and construction phase.